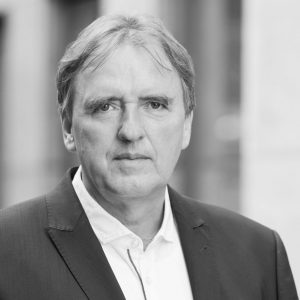 Director IT Security
eco – Association of the Internet Industry e.V.
Cologne Office
Lichtstrasse 43h
50825 Cologne
Germany
Telefon:+49 (209) 9596 515
E-mail-Adresse:pohlmann(at)internet-sicherheit.de
Brief curriculum vitae
Norbert Pohlmann holds two positions at Westphalian University of Applied Sciences, Gelsenkirchen: Professor of Distributed Systems and Information Security in the field of IT, and Managing Director of the Institute for Internet Security. Prior to holding these posts, from 1988 to 1999 he served as a managing partner of the firm KryptoKom, Society for Cryptographic Information Security and Communication Technology mbH. Following the merger of KryptoKom with Utimaco Safeware, he was a member of the management board of Utimaco Safeware AG from 1999 to 2003. Since April 1997, Prof. Pohlmann has been chairman of the management board of the German Association for IT Security TeleTrusT, the role of which is to establish trustworthy IT systems. Prof. Pohlmann is co-initiator and chairman of the program committee of the "Information Security Solutions Europe" conference (ISSE), which takes place annually in different European cities (Berlin, Barcelona, London, Paris, Paris, Vienna, Berlin, Berlin, Budapest, Rome, Warsaw, Madrid, The Hague, Berlin, Prague, Brussels, Berlin). In addition, Prof. Pohlmann is a member of the scientific advisory board of the GDD (Society for Data Protection and Data Security e. V.), a member of the advisory board of eco (Association of the Internet Industry e. V.) and a member of the steering committee "Taskforce IT-Security" (Federal Ministry of Economics and Technology). For five years, he was a member of the "Permanent Stakeholders' Group" of ENISA (European Network and Information Security Agency), the European Community's security agency (www.enisa.europa.eu). Numerous articles and books, lectures, and seminars in the field of information security testify to his professional competence and his engagement in the field of IT security.