How to Transform Governments Through a Smart Cloud Policy
Well-designed cloud policies enable governments all over the world to quickly adopt the scalability, lower costs, and innovative capabilities of cloud technology. The purpose of this event is to discuss how governments can accelerate cloud adoption through a smart cloud policy, enhance understanding of the cloud model, and ensure proper integration of key activities when moving to the cloud.
The CISPE event is taking place against the backdrop of the recent publication of the new European Commission Cloud Strategy guiding how the European Institutions and Agencies will modernize their IT Infrastructure.
CISPE will also present its procurement Handbook 'Buying Cloud Services in Public Sector' during the event.
AGENDA
10.00

Registration and Welcome Coffee
10:30

Opening Remarks (Alban Schmutz, President of CISPE)
10.40

Joint statement on the need for pan-EU Cloud First Public Policy and presentation of the procurement Handbook 'Buying Cloud Services in Public Sector'

CISPE, eco, EuroCloud France, Cloud Industry Forum, DHPA, ISPConnect, Danish Cloud Community
11.00

How to shape a successful a Cloud First Policy (Panel 1)
11:45

How to create a pan-EU Cloud first policy now? (Panel 2)
Pierre Chastanet (DG Connect)
Alban Schmutz (CISPE)
Andreas Weiss (Director at EuroCloud Deutschland eco)
12:35

Walking buffet and networking
eco Association On Location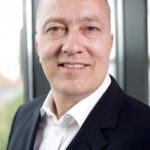 Director of EuroCloud Deutschland_eco e. V. and eco Head of Digital Business Models
LOCATION
Thon Hotel EU
Rue de la Loi 75, 1040 Brussels